Satisfying today's consumers with multifunctional solutions
Indulgence, clear labeling and protein enrichment are just a few of the trends reshaping today's food industry. Creating appealing products in response to these trends is no easy task for formulators. At Rousselot Functional Ingredients we can help you successfully tackle that challenge, by creating an endless range of textures, nutrition profiles and looks. Our multifunctional gelatin- and collagen-based solutions, combined with our in-depth technical knowledge and global service, make formulation and innovation easier across all food segments. We're here to satisfy manufacturers and consumers alike.
Maximum enjoyment, optimized performance
We produce many kinds of gelatins suitable for innovative applications. Whatever your application, we will help you select the gelatin with the right set of functionalities. Whether you're looking for great looks, the best bite, or the most memorable flavor, Rousselot Functional Ingredients offers the perfect solution for delighting and indulging consumers – and for improving your business performance.
Answering the many challenges in today's pharma and medical markets
Today's pharma and medical markets face many challenges. On the consumer side, there is population aging, growing health awareness and a rising demand for convenience and clear labelling. In manufacturing, there is a strong need for process and performance improvement, high machinability and cost-efficiency, and tracking and tracing of raw materials. The push for medical innovations requiring safe and high-purity biomaterials is yet another challenge.
The growing role of gelatin
Developing excipients that combine vital manufacturing functionalities with trustworthiness and safety for consumers can help answer these challenges. The gelatins provided by Rousselot Functional Ingredients – highly versatile ingredients of natural origin – are the perfect excipient for a growing range of nutra-, pharmaceutical and medical delivery forms, from hard capsules and soft gels to functional gummies, tablets and specialty pharma solutions.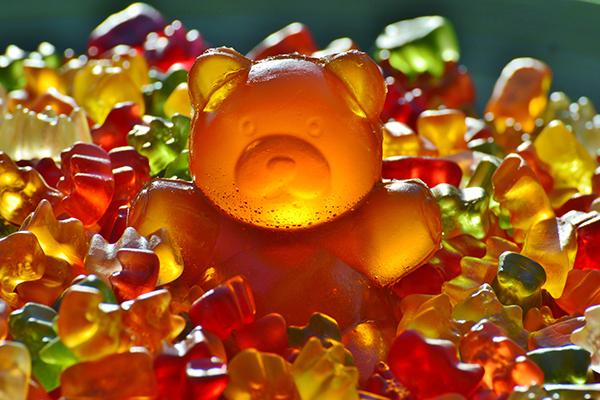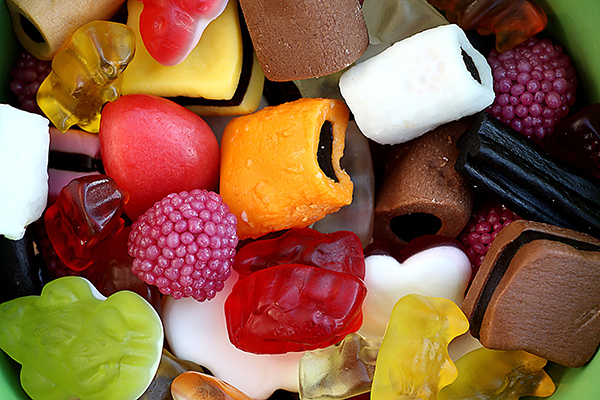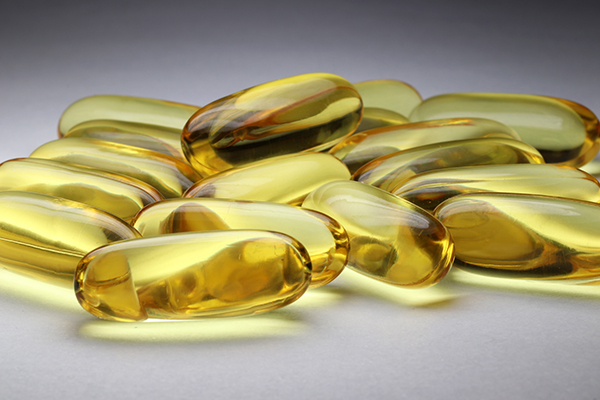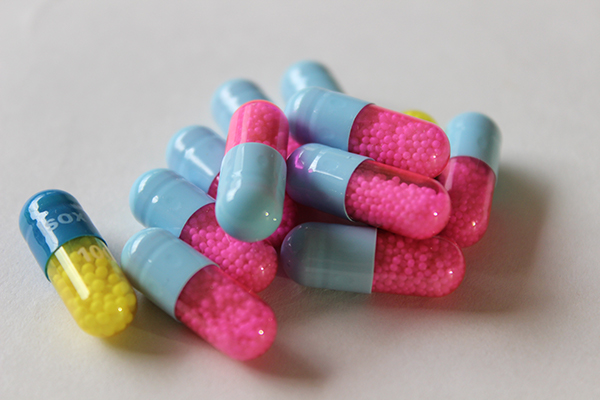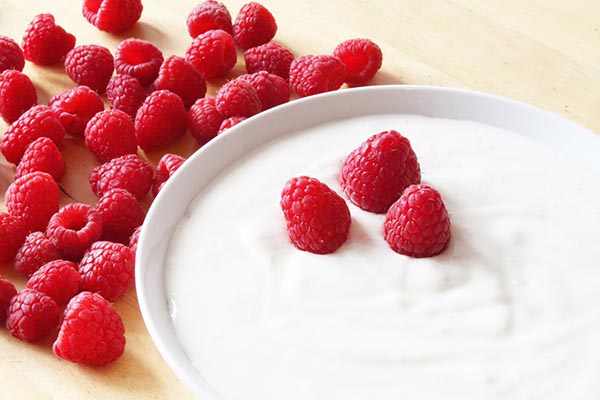 Delight consumers with the best of confectionery
Confectionery products give consumers of all ages pleasure, fun and enjoyment. And Rousselot Functional Ingredients is eager to help you make your confectionery products successful.
Confectionery is all about organoleptic perception, indulgence, texture and flavor release. With our highly versatile ingredients, backed by our in-depth technical and formulation expertise, you can achieve the results you want: elastic, hard, chewy – you name it, we can help you create it. Just play with gel strength or viscosity, gelatin type or concentration, and discover the exciting options.
An inescapable ingredient for the confectionery industry
Gelatin has been used in the food industry for hundreds of years. Today, it is an inescapable ingredient for achieving the perfect texture in a range of confectionery and other food products. Its thermo-reversibility is unique and essential in a vast range of confectionery applications. Its popularity is also attributable to its gelling, foaming, stabilizing, texturizing, binding and emulsifying functionalities. Gelatin is water-soluble, totally digestible and compatible with most other hydrocolloids, including vegetable colloids such as agar-agar, alginates, carrageenans and pectins, as well as sugars, corn syrups, edible acids and flavors – all popular in confectionery.
Great looks, excellent flavor, irresistible mouthfeel
Creating dairy foods and beverages that offer consumers the kind of looks, flavor and texture they will keep coming back for is the fundamental aim of dairy manufacturers around the world. Our gelatins and collagens help to reach this goal as they offer key advantages in a variety of dairy applications. They help prevent syneresis, improve foaming and stabilize the aerated structure. A minor addition of gelatin will provide that soft, creamy texture dairy lovers cannot resist.
With gelatin, you can make dairy trendier than it already is
With dairy consumption growing worldwide, our gelatins enable you to seize the opportunity by using gelatin as a reliable means of reducing fat and sugar content, while enhancing looks, flavor and texture. On top of that, gelatin – a pure protein of natural content – is a great ally in the 'protein push'.
In mousse products, our gelatins and collagens can add value with their foaming, stabilizing and water-binding properties.
Your quark products in particular will benefit from gelatin's water-binding and texturizing properties. Our ingredients also help prevent syneresis and improve stability.
Gelatin in dessert creams has a strong texturizing and water-binding effect, creating a perfect mouthfeel and stability over time.
Creamy yogurts with an improved shelf life
We have the ideal ingredients for providing your yogurt products with a bright appearance and a smooth, firm, consistent texture. Our gelatins are widely used in yogurts, because of their excellent texturizing, binding, stabilizing and foaming properties.
Ice creams and water ices
You can add value to your ice creams and water ices by using gelatin's stabilizing and foaming properties to create the perfect structure and mouthfeel. Gelatins also prevent the formation of ice crystals during prolonged storage. Used in association with other stabilizing agents, gelatin can give your finished product a remarkably slow melting rate and a characteristic texture.
An irreplaceable dessert enhancer
Gelatin is an ingredient used in many kinds of desserts – not only by food manufacturers, but also in kitchens around the world. Its easy usability and wide range of functionalities open the door to fun, creative and perfect desserts. It is fast setting, while also adding to the brightness and transparency of desserts.
Water jellies: Bright, surprising desserts
The solutions offered by Rousselot Functional Ingredients are widely used in water jellies. Their gelling and water-binding properties, combined with their ability to enhance brightness and transparency, make them ideal ingredients for creating bright, surprising jelly desserts.
Cake filling and coating
You can create delicious desserts with gelatin-based cake filling and coating solutions. Gelatins are ideal ingredients for cake fillings and coatings because of their excellent foaming, coating and stabilizing properties.
Gelatins and collagens, a natural complement to meat-based products
Rousselot Functional Ingredients offers premium gelatins and collagens that are pure animal proteins and can be used as a natural complement to meat-based products. Their binding, emulsifying, stabilizing and gelling properties make them ideal ingredients for diverse meat, fish and aspic products.
Suitable for many meat applications
Gelatin and collagen are high-quality proteins suitable for many meat applications.
Cooked pressed ham and cooked shoulder
Meat emulsions
Ham (hydrolyzed gelatin)
Canned meat products
Access to our sister brands
Teaming up with Rousselot Functional Ingredients means you also benefit from synergies with other Darling Ingredients brands, such as Sonac, a global provider of natural, sustainable fats, proteins, minerals and specialty ingredients for application in various kinds of food, or CTH, a trusted provider of natural casings and choice meat by-products.
Effective delivery forms start with the gelatins of Rousselot Functional Ingredients
The effectiveness of nutra-, pharmaceutical and medical supplements is closely related to the form in which these supplements are delivered. Gelatin has proven its worth as a natural, safe and highly versatile excipient for most delivery forms in use today. With the gelatins provided by Rousselot Functional Ingredients you can count on best-in-class dosage forms.
Our gelatins offer a high-quality excipient for your hard capsules, with gelatin's optimum melting properties allowing for fast, effective release of APIs in the body.
Due to its unique functional capabilities and full compatibility with the human body, gelatin is the main ingredient in soft gelatin capsules, commonly known as soft gels.
For confectionery producers in search of a highly hygienic and efficient manufacturing process, we have developed a new, gelatin-based solution to produce jelly articles without starch depositing: SiMoGel.
Our world-class gelatins and hydrolyzed gelatins in tablet applications act as a natural binding and disintegration agent as well as offering an effective tablet coating.
The excipient of choice for hard capsules in pharma
Choosing the right excipient for your pharmaceutical product is a vital part of ensuring optimal delivery of active pharmaceutical ingredients (APIs) in both hard and soft capsules. While a few new shell ingredients have recently entered the market, gelatin remains the excipient of choice for manufacturers worldwide.
Between 2012 and 2017, hard capsules accounted for 12%(1) of all prescription-based and over-the-counter (OTC) pharmaceutical products
The global empty hard capsules market is anticipated to grow at over 7%, reaching a value of US$ 2.13 billion in revenues by 2022 (2)
25% of capsules worldwide are sourced with Rousselot gelatin
Gelatin is the preferred excipient of choice, accounting for the highest estimated revenues in the hard and soft capsule market in 2019. In this huge industry, Rousselot Functional Ingredients plays a leading role, both in volume and expertise. Of all capsules manufactured in the world, over 25% are sourced with Rousselot Functional Ingredients.
A high-performance solution
Designed to meet the requirements of the latest high-speed machinery, our gelatins are high-performance solutions for hard capsules of any size or shape. They will help you overcome pharmaceutical manufacturing challenges, facilitating the encapsulation of powder as well as more complex solid forms, such as capsules in capsules and pellet capsules.
Getting your soft gels just right
Soft capsules, also known as soft gels, are a growth market. But producing them is challenging. Getting the formulation just right, while ensuring production efficiency and effective API delivery, calls for in-depth understanding of the soft gel market and the capsule production process. At Rousselot Functional Ingredients we can provide you with the support you need to succeed.
Advantages of capsules over other delivery forms
A simpler manufacturing process with fewer production steps
The possibility to encapsulate most types of, semisolid, and liquid fill formulations
Unique color and shape configurations for enhancing product identity
Easy to swallow and neutral in odor and flavor, improving patient compliance
Good delivery form
The main excipient in a growing market
The soft gel market is expected to grow by 5.5% to 755 million USD between 2017 and 2022 (source: Global Soft Gel Capsules Industry, HJ research, June 2017)
The main growth drivers:
Soft gel's popularity in the nutraceutical market
Its added value for difficult formulations
Gelatin is the main excipient in soft gelatin capsules, due to its unique functional capabilities and full dissolution properties
Unlimited innovation possibilities in soft capsules
A safe and natural excipient, the gelatins provided by Rousselot Functional Ingredients offer unlimited innovation options in the soft capsules market – whether in chewable capsules or nutraceuticals. With our range of pharmaceutical gelatins for soft capsules, you can adjust encapsulation conditions to the encapsulated formula and active compounds.
StabiCaps™, the proven solution for more stable soft gels
When manufacturing soft gels, nutra and pharmaceutical manufacturers sometimes experience shell cross-linking leading to stability issues. Developed by Rousselot Functional Ingredients, StabiCaps gelatins enable the production of capsules with reduced cross-linking. StabiCaps consist of a patented range of gelatins offering shell stability and API release levels superior to those of standard gelatins.
Enter one of the fastest growing nutraceutical segments
Functional gummies are one of the fastest growing nutraceutical segments across Europe, North America and Asia. By adding functionalities that allow for health claims – vitamins, minerals, fibers or collagen – many brands have taken gummies beyond the boundaries of traditional confectionery. At Rousselot Functional Ingredients we are equipped to help you enter this growth market successfully.
Hygiene is vital in functional gummy production
In order to avoid cross-contamination during production, functional gummies require highly hygienic production conditions. Many manufacturers combine the use of pectin with clean production molds. However, these products miss the unmatched texture brought by gelatin. Our answer: SiMoGel™.
Innovating dosage forms with starchless jelly production
With SiMoGel, the traditional starch moguls are replaced by silicone moguls, or blisters. This means you can produce jelly articles entirely without starch. The flexible molds can be cleaned and are free of bacteria and other types of pollution. This makes SiMoGel ideal for producing functional gummies requiring the highest hygiene standards.